Last Race
Upcoming Races
"The Dunky" - Duncan Macfarlane Race
South By Five
The Women's 10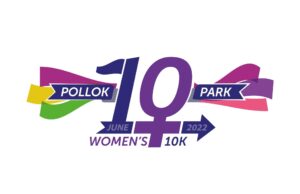 Acorn Trails are proud to return an iconic event to the Glasgow running scene.
The Women's Ten will take place in Pollok Park on 5th June 2022. A two-lap course which we are billing as the "trailiest 10k road event in Scotland". The loops take in the main paths within the park and not the trails!
This may sound strange coming from a trail running event organiser.
Part of our aim is to promote you to run and feel comfortable within the park.
Once you're happier there, we'll show you our trail events and highlight what a 'real' run in the park is about, and how much fun can be had off the paths.
It's a confidence building exercise and a 'road to trail running'.
It is also an excellent route. It is not just for beginners! Runners will be showcased the largest urban park in Europe, passing the newly refurbished (and hopefully reopened) Burrell Collection, with a start and finish by the National Trust managed Pollok House.
We won't be as big as previous iterations of the event from other companies. Our first year will be just 500 runners. We aim to grow the event in coming years, but will always be mindful of other park users, and our shared use of the areas and paths.
The event
The race will take place on Sunday June 5th 2022. Race start will be 9.30 am
Green Friday
Entries will open on 26th November, known commonly this year as Black Friday.
We're giving Black Friday a makeover! Every entry we take over the Green Friday weekend will include a tree planted within the Acorn Trails grove with Trees For Life.
Entry
Our entry partner for this event is Eventrac.
https://www.eventrac.co.uk/e/womens-10-7664
The cost of entry is £20 (plus Eventrac fee and Scottish Athletics non affiliate surcharge if applicable)
Entry includes an awesome chip timed race event, an event medal, an Acorn Trails face covering (buff style), snacks and water at the finish, first aid cover, a fully measured course, and a donation to Glasgow Women's Aid
Additional options include an event tshirt, tree planting, and the opportunity to top up the charity donation.
Facilities
Toilets at the start/finish line
Bag drop (items left at own risk)
Fully trained first aid team
No car parking within the park.
The event will be run under UKA rules – no dogs, children (age limit is 17), buggies.
Prizes
Prizes will be awarded to 1st, 2nd and 3rd and 1st in age categories in the form of vouchers for our merchandise partner, Migo Sports