Last Race
Upcoming Races
"The Dunky" - Duncan Macfarlane Race
South By Five

Construction of the Inverclyde Windfarm commenced in September 2019 and was completed by late 2020. The windfarm, located south of Port Glasgow and Greenock, consists of 8 wind turbines each 110m tall.

The windfarm produces 24 MW of clean, renewable energy which is enough to power around 44% of Inverclyde households and compared to conventional, non-renewable energy sources would displace over 18,000 tonnes of carbon dioxide emissions annually. As Inverclyde's only commercial scale windfarm it significantly increases Inverclyde's current contribution to Scotland's renewable energy targets.
The Race
Acorn Trails are proud to partner with Inverclyde's most prestigious club, Greenock Glenpark Harriers to offer a brand-new trail race in the hills overlooking Greenock and Port Glasgow.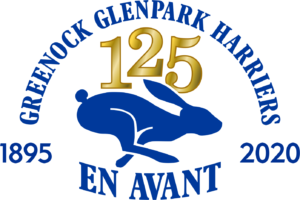 The three lap route weighs in a tricky 5.5 miles. A distance in between the commonly run 5k and 10k events will give runners that pickle of a decision about how to pace their running. Adding to that, there's a hill! Obviously. It wouldn't really be an Acorn Trails offering without a hill.
Entry:
Race entry for the event is via EntryCentral
Entry will open on 19th June at 7pm for members of Greenock Glenpark Harriers and Acorn Running Club.
Open entry will be at 7pm on 20th June
Price for entry £8 except for Glenpark Harriers £2 (it is their race after all!). Non SA affiliated runners will pay an additional £2 per runner.
Optional extras available during sign up include medals and merch. You could have a tree planted in the Scottish Highlands, and the opportunity to donate to the Ardgowan Hospice in Greenock.
Closing date for entry is 10th July. No further entries will be taken after this date. There will be strictly no entry on the day. There is no event waiting list.
Please do not swap your race entry with another runner. This will cause all sorts of headaches for us and you! Both runners will be reported to their clubs, SA and will be barred from future Acorn Trails events.
Registration:
Event registration will be at Dougliehill Road where the new road is located. This will save congestion on the course and allow participants to stay off the course for as long as possible before the event begins.
Registration will open from 18.00. Details for registration will be issued nearer the time and is dependent on the current race regulations in place at that time.
Start Time:
The Inverclyde Windfarm Trail Race will start at 19.00. Waves, if required will start at 10 minute intervals. Start waves will be seeded if needed.
On the route:
The course will consist of 3 laps of the windfarm, running clockwise. Start and finish area will be 200m from the course adjacent to the car park. Underfoot conditions are gravel/rocky path. Road shoes should be suitable barring a monsoon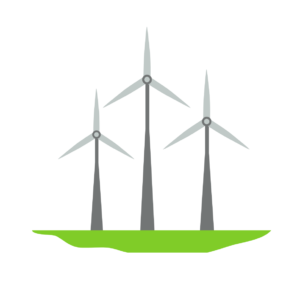 The total distance is 5.5 miles with over 500ft of elevation.
There will be additional race signage along the route as necessary. There will also be marshals on the route for your assistance and safety. Please heed instructions and guidance from these volunteers. Failure to do so may result in disqualification from the event.
There will be a water station on the route.
The finish:
Once finished, runners are requested to leave the finish area immediately, in line with current guidance. Water and a snack will be available.
Medals will be given out to those that order them. Other event merchandise will be sent out to your address after the race.
Results and prizes will be given out online. Prizes will be offered for contested categories in male/female/non-binary for: Overall, 40+, 50+, 60+, 70+. Prizes will be vouchers for Migo Sports
Race timing:
The Inverclyde Windfarm Trail Race will be chip timed.