Last Race
Upcoming Races
"The Dunky" - Duncan Macfarlane Race
South By Five
Put simply – can you run 134miles/215km in a month? If yes, then this could be the perfect event for you. If no, then if could just be the perfect challenge to push yourself that extra bit! To coincide with John's Muir's birthday on 21st April, Acorn Trails bring you the Virtual John Muir Way for just £3!
Sign up at www.entrycentral.com/virtualJMW
Great Trails
There is no need to venture into Scotland's wilderness to find one of the country's Great Trails. Threading across the central belt, the John Muir Way, stretches 134 miles (215kms) from Helensburgh in the west, to Dunbar in the east – Muir's birthplace.
Taking in a variety of landscapes and views along the way as it traverses hills and glens, along canals and disused railways and over sandy beaches and grassy headlands.

A trail created by The Green Action Trust to promote and encourage a sustainable economy along the route. The way passes many opportune pitstops, historic villages and towns, beautiful pubs and cafes and includes important Scottish heritage features such as the Roman ruins of the Antonine Wall.
It is an ideal long-distance walk to rival and compliment the West Highland Way, with which it intersects within the boundaries of Scotland's first national park, Loch Lomond and The Trossachs. A pertinent fact given that John Muir is considered to be the "father" of the national parks in the USA.
A Run or an ultra-run
As we all know, anything considered to be a good walk, also makes a perfect run! Now 134 miles would be a long run, so there is no need to do it all at once – although this has been done.
Kristian Delacour set a fastest known time on the route in 2019. Not happy with completing the 134 miles once, Kristian returned to complete the route in reverse. The record was not long in Delacour's hand before Pyllon Running and TeamGB athlete James Stewart broke his record. Stewart is quick to point out the differences in their attempts, highlighting Delacour's was unsupported and in the winter. The spirit of the ultra-running community runs true in the veins of both runners – Delacour was one of the first to congratulate Stewart on his speedier time.
More on Kristian Delacour's run is here
More on James Stewart's run is here
John Muir Way Ultra
There is also the John Muir Way Ultra which takes in 50km of the eastern section of the Way. Organised by Fox Trails Scotland, the fourth edition was due to take place in 2020. It will hopefully take place in October 2021.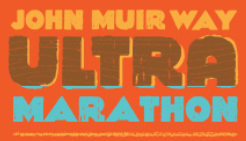 The Virtual John Muir Way
Given the current situation we still find ourselves in – we would love to get out on the Way for real but….. we at Acorn Trails would like to offer you the Virtual John Muir Way. Run the full 134 miles during the month of April for just £3!
In Acorn Trails' style there are various options available during sign up for those that like to add those little extras – trees, tees, buffs, and a medal all along with the option to donate to two charities:
The John Muir Trust alongside communities nationwide, connect people with wild places, campaign to protect those places, and restore and rewild land for the common good. 60500 acres of wild land are cared for by the John Muir Trust, thanks to the support of Members and donors

The Green Access Trust work to promote the John Muir Way as a key tourism asset linked to the area's natural and cultural heritage, in order to achieve a greater share of the large and growing market for walking and cycling tourism and recreation – and the associated economic benefits.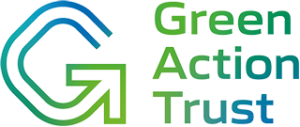 The Route
The John Muir Way is broken down into ten sections. These could be a great guide throughout the month to chart your own progress along the way. Maybe visit the website and find attractions and features along the way, then find a local "equivalent" – running to the Fort shopping centre, instead of the Roman fort at Bar Hill for example! Not quite the same, but could be an interesting challenge within a challenge to find relevant local features.
As with many events, running 134 miles in a month will be more difficult to some than it is to others. Breaking the total down into weekly goals is a simple way to not be overwhelmed by the overall distance. Or if you think it won't be much of a challenge, why not attempt it in two weeks, or 10 days – that's over a half marathon a day for ten days!!
The Sections
1. Helensburgh – Balloch – 9miles/14.4km
2. Balloch – Strathblane – 18.5miles/29.6km
3. Strathblane – Kilsyth – 13miles/20.8km
4. Kilsyth – Falkirk – 13 miles/20.8km
5. Falkirk – Linlithgow – 8.5miles/13.6km
6. Linlithgow – South Queensferry – 14miles/22.4km
7. South Queensferry – Edinburgh – 15.5miles/24.8km
8. Edinburgh – Prestonpans – 10miles/16km
9. Prestonpans – North Berwick – 16.5miles/26.4km
10. North Berwick – Dunbar – 15miles/24km
Taking part
We are a running events company, so would prefer entrants to have a go at running it. However maybe you're returning from injury, or building up your endurance and want to include some walking within the challenge – we're not going to stop you! There are no points or prizes for fastest or slowest. You enter, it becomes your challenge to enjoy how you wish – we will just be happy if you all enjoy it!
Most importantly, stay safe, and stay within the current government guidance for wherever you live.
Sign up at www.entrycentral.com/virtualJMW
Finished?
When you finish – and along the way if you like – please send us a wee email with some details of your journey. We love photos! Once the event is complete will we arrange to have the goodies sent out to those who ordered extras. The email address is virtualJMW@acorntrails.run