Last Race
Upcoming Races
"The Dunky" - Duncan Macfarlane Race
South By Five
A review…..
2022 A Review
As we sweep into 2023, we thought we'd look back at 22.
January
The 21/22 South By Five concluded in Queen's Park. With COVID regulations lingering, we still had some restrictions in place, but we managed the post race prize giving INDOORS! Windows wide open, and club members commenting on the draughts, but still we had an indoor gathering!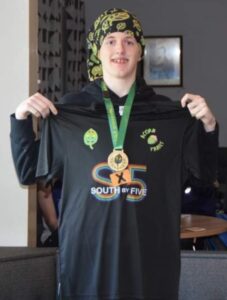 We're looking forward to returning to the bowling club for this year's presentation on January 22nd. Hopefully we'll see many of you there.
February
As we finished our first anniversary celebrations of our first events, albeit virtual, we plunged into planning 2022 events.
Our longest event, Clyde Stride, is 60km!! It takes some amount of planning. At this early stage there was still some difficulty in gaining the necessary permissions as councils were unwilling to commit with the spectre of covid and associated restrictions still hanging in the air. Would we get the go ahead?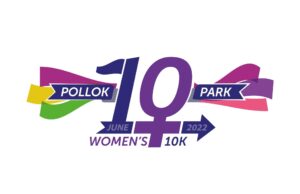 We also went big, relatively, and plans were in place for the Women's 10 for June. Glasgow has long missed this event, and we thought we could put together a great run.
March
Introducing folk to trails and trail running is also part of Acorn Trails.
Our 'Sowing Seeds' guided runs is set to grow in 2023.
In March 22, we took some intrepid runners along for an overnight stay on the West Highland Way, stopping in the awesome Lomond Bunkhouse for two days of running on the Way.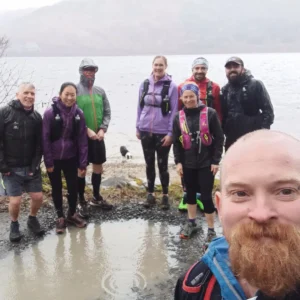 Watch this space for more Sowing Seeds guided runs and overnighters.
April
Easter holidays give us some extra time away from the bill paying jobs, and we'd had plans for new events in Dunoon and on the West Highland Way.
Unfortunately, at the planning stages there were too many restrictions still in place for the relevant partners to be able to commit and give us the permission required.
May
The Women's 10….goal posts were suddenly moved. Pollok Park was no longer possible. An alternative route was put together in Alexandra Park. Permission request submitted to the Council….and to date we're still awaiting a reply!!! We were forced to cancel. We were and are still gutted about that.
We stuck out collective heads together to drum up some events to cover the costs and outlay we'd made and lost on the cancellation and refund process.
Paperwork was completed and submitted……..
June
As we pushed the boundaries to discover what limitations the council had for our events, we surprisingly gained permission to return the Migo Mile to the calendar.
Several Migo Mile events would occur in subsequent months, but ultimately we failed to gain the sort of traction the event was gathering pre-covid.
Migo Mile is currently on the back burner, but will reappear in 2023.
July
We rushed into July with a busy calendar planned.
Once again the local council thwarted our plans to return the Linn Park Centenary Trail Race, which was our first 'real' event in '21.
Rouken Glen Trail Race made it's inaugural appearance in our calendar, to unanimously good feedback. It's highly likely to return in '23. Thankfully a different council to Linn Park!
The craziest part of RGTR was the timing….one week before Clyde Stride, which had finally had permissions granted, despite the fact we still didn't have a start line agreed and in place. That came later 🙈🙈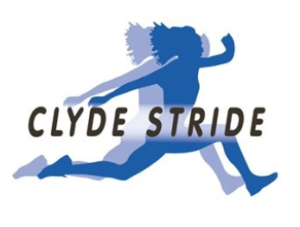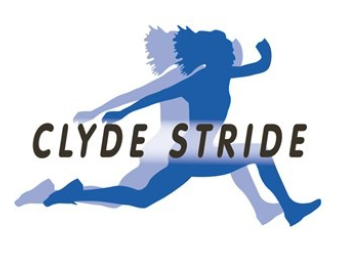 Clyde Stride went ahead and was awesome! Following on from our virtual version in '21, and we've now raised a total of £3200 for Scottish Autism.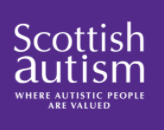 August
Yet again let down by the council, with a huge 'park hire' charge making it impossible for us to return the Pollok Park Trail Race to participants. So disappointing, especially given the feedback we'd had from the previous year when JAPES joined in the fun!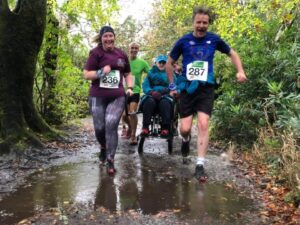 Summer overgrowth and lasting damage from winter storms led to another depressing race cancellation. This time for the Mull of Galloway Trail Marathon and Sandhead 10. The path was just totally impassable at too many points.
We're hoping for some improved maintenance from Dumfries & Galloway Council this year as they move to complete a full Rhins of Galloway path, which incorporates the MOGT.
September
With MOGTM cancelled, we returned to GCC for permission to host the Linn Park Trail Race. With entry free and donations to Nerve Tumours UK offered in lieu, the council agreed! Yay! It was great to start this race without the previous year's covid restricted wave start.
Another fantastic event ensued, and what would unknowingly be the last muddy run of the 'hobbit trail' as funding was secured to 'improve' this section for walkers on the Magnificent 11 route. Sadly, from a personal perspective, I think the path improvements ruin one of the best pieces of trail running in Glasgow's south side.
October
It seems we love and thrive on the tight deadlines!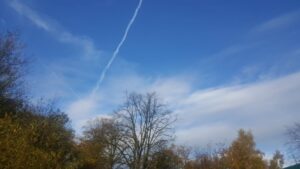 The Dunky was back. It's awesome to have Acorn Trails 'grandad' event and host it in his beloved Mugdock Park.
What wasn't great was landing into Glasgow Airport, from Greece, at 2am with registration opening 7 hours later!
(The holiday in Kos was awesome!!)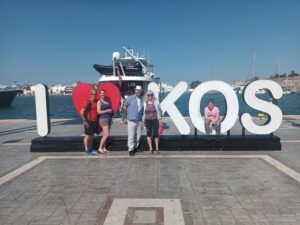 Again we pulled it off, what a race, what a day!
November
And just like that, we're back into South By Five! Our biggest yet. Free to enter as we wanted to help those that feel the pinch from the current cost of living crisis. Trail racing should not be an exclusive event to those with money.
Donations to the foodbank throughout Sx5 have been awesome.
What a year!
Thank you to all you amazing runners who put up with the mud and hills we put into our events!
To all our amazing volunteers, without whose support our events could not happen, we thank you from the soles of our Mudclaws to the tips of our frozen noses!
In 2022 with your support we planted 187 trees and donated £1788.50 to charity and good causes.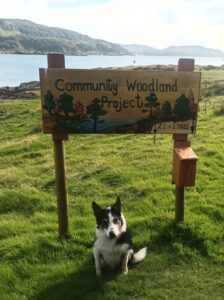 Here's to an equally pawsome 2023.