Last Race
Upcoming Races
"The Dunky" - Duncan Macfarlane Race
South By Five
Absolutely Febulous – Acorn Art
Acorn Art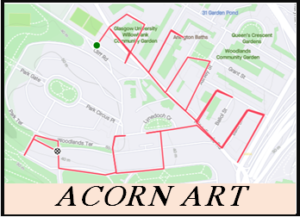 As far as a "race report" goes this Acorn Art one is pretty easy! We can let the pictures do the talking…
Some folk submitted some real works of art, others……others tried hard. And that was the idea. Give it a go and see what you can come up with. We hope the participants enjoyed taking part as much as the audience enjoyed what we shared during the challenge across our social media.
The Gallery
Winners
For this challenge we had two prizes – one for artistic impression and one drawn at random from all the submissions.
Our independent adjudicator looked at all the pictures and it was a close call between three, with the Scotland map from David Powrie pipping it. Well done David! Over 3 hours of effort went into putting this together!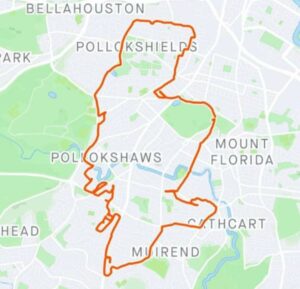 Our random drawn winner is Rachael's stickman! He must be a Lucky Man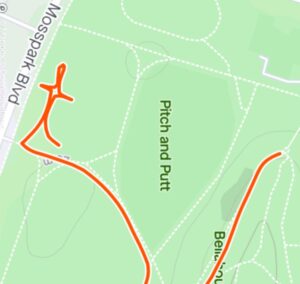 That's a £50 Migo Sports voucher on their way to each of you.
Challenge 4 – Short and Sweet
The last challenge of Absolutely Febulous is Short and Sweet – a one mile blast. Pick your course and go give it a go! We look forward to seeing your results. Send them through to abfeb@acorntrails.run – also feel free to share them to our Facebook.
Head on over to EntryCentral if you haven't yet signed up – there is still some boxes of Tunnocks caramel wafers to give away!