Last Race
Upcoming Races
"The Dunky" - Duncan Macfarlane Race
South By Five
Absolutely Febulous – Love Lomond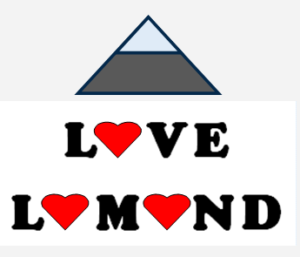 Love Lomond
Week 2 of Absolutely Febulous was always going to be a bit of a tough challenge, as Windy would say, 'for some not all'. Not having great local elevation would add to the challenge for some. Having completed their longest ever week of running in week 1, InterCity, of Absolutely Febulous would make the second week, Love Lomond, a challenge for others.
The weather would also have a say in the number of finishers. Snow, ice and then some bitterly cold wind would make getting the necessary elevation actually feel like summiting Ben Lomond. Although given the conditions up there last week, it's a good job this challenge was only virtual!
From the get-go on day 1 runners set about the task with some gusto. Down in Sedbergh, the rolling Howgills, Wainwright's 'sleeping elephants' would allow Andy Brighouse to leave his doorstep and complete the challenge in one run.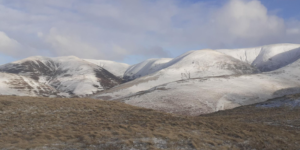 Similarly the snow covered hills of the Cowal peninsula allowed Jean Mclennan and her canine troop to send in some beautiful photos, whilst she racked up a whopping 2631m of elevation.
Others without the assistance of a hilly backdrop, got inventive with finding a good elevation profile. Arthur Duggan used every bump and slope during his Glasgow run to add up some metres.
Andrew McCall down in Inverclyde doubled down on the challenge. Not content with completing his 974m over the week, he also decided to do it on day as well. 974m over 6 days, then another 974m in one day. It didn't double his chances in the prize draw to win the £100 Migo Sports voucher, but Lady Luck smiled down on him all the same. Congratulations!
And well done to all who took part in the challenge – even if you didn't hit the 974m target. The weather was grim at the top of Ben Lomond anyway!
Acorn Art
Week 3 allows runners to take a break. We have all seen the fantastic artwork produced by some runners on Strava. We're not expecting you to match some of these masterpieces, but we're looking forward to seeing what you can 'draw' whilst out and about. There is no need for speed here. Feel free to walk if it helps your creativeness! Two £50 Migo Sports vouchers this week, one random, one for best artwork. It doesn't necessarily need to be Strava, we'll accept all the other run tracking apps too. Do as many drawings as you wish, and then send them to abfeb@acorntrails.run
One response to "Absolutely Febulous – Love Lomond"