Last Race
Upcoming Races
South By Five - Rouken Glen
Pollok Park Trail Race
Goals for 2021??
Setting goals for 2021… why bother?
Usually during the Christmas holidays I enter races and make my plan for the year ahead. But given the current situation, I can't bring myself to enter any events. I just don't see the point in getting excited about an event for it to be cancelled nearer the time!
So what to train for, what goals to set?
Should we even bother thinking about goals for 2021? One thing that 2020 has taught me is that you can have a great day out even if it's not a race – just create your own adventure! So if you were thinking of doing that fast 10k, or completing your first ultra-marathon – you don't need to have an event to enter to make it happen, just decide what you want to accomplish and do it!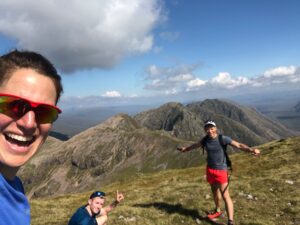 Running With Romy's TRB back catalogue is now available on Acorn Trails – click here to read more
One response to "Goals for 2021??"