Last Race
Upcoming Races
"The Dunky" - Duncan Macfarlane Race
South By Five
Linn Park
Linn Park opened in Glasgow on 2nd July 1921.
One hundred years later, we're here to celebrate with our Centenary Trail Race.
This was due to be a three race series, culminating in this event… No further explanation is required really.
We have an event, and we can't wait to showcase the park.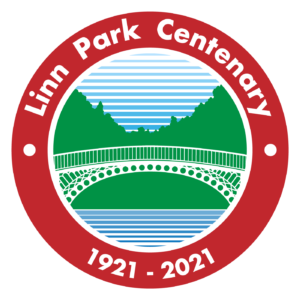 Race
The race will start and finish at the Halfpenny Bridge, also known locally as 'the white bridge'.
The bridge was built in 1811 and is the oldest single-span cast iron bridge in Glasgow.
Race start will be 9.30am – unless waves are required. Then wave 1 will be 9.15, and wave 2 will be 9.30
Registration will be from 8.45am – unless we have waves. Wave 1 will be 8.30-8.55, wave 2 will be 9.00-9.25
For those up-to-date folk, the What3Words address for the start is……..///making.royal.magic
The route
It's roughly 8km or 5 miles in old money. It's a trail race….that's an 'ish'. Couple of hills, it'll feel like 10k!
The route will showcase the brand new Centenary Trail created by the Friends of Linn Park. Information boards along the Trail give information about the history of the park. Mid race may not be an ideal time to stop and read these! Perfect for the warm-up and cool down though!
There is some nice undulations on the route! But we're avoiding the steps side of the White Cart Walkway. Too narrow in the current climate.
Due to the mostly dry weather recently, the route will take a small diversion and include the lesser known Castlemilk Woodlands. Always a bit of mud to be found here!
There will be ups, there will be downs, and there will be mud. Even if i need to get a hose pipe out and create some!
A more comprehensive route description can be found here in the race brief
Entry
It's a bargain.. Just £5 for affiliated runners. £7 isn't alot either eh? www.entrycentral.com/LinnParkCR
Merch extras will be available on signup. These will be posted direct to you after the event. Reduces the gathering at the finish line, which is in line with our covid risk assessment.
Entry is limited to 90 runners. We're hoping this will be a 'mass start' event. You will however be asked for an estimated 5k/parkrun time on signup. This will be used to seed the waves if we're required to start in this manner.
Friends of Linn Park
This volunteer group support the park in fantastic ways. Path improvements, wildlife trails, bat and butterfly encouragement just the tip of the iceberg.
They are even providing marshals on the day to support the event.
And they're giving every participant a free gift!
You can donate towards their work here. And we'd love you to do so.
Read more about the Friends of Linn Park here
Finish line
Manually timed, so keep your race bib pinned in a nice clear place. Shirt or shorts is fine as long as we can see it on your front.
Once you finish please clear away from the finish line. We're not allowed gatherings and crowds, please disperse in the interest of us being able to host future events.
Prizes
We have a few good things to give away on the day. The more entries we get, the better the prize pot will be. We're not making promises on all age categories etc
.. Unless you all want to pay more!?
Every runner will receive a free gift from FoLP
Results
The 2021 race results can be found here