Last Race
Upcoming Races
"The Dunky" - Duncan Macfarlane Race
South By Five
Thanks to you all
We made it. Finally got back to putting on a "real" race. And it was great. It felt so good, seeing and hearing you guys enjoying the event. I could even feel my ears burning as some of you cursed me on the way round the course. A good enough blend of tough and fun that will hopefully have you coming back for more. What a way to celebrate our first event, and Linn Park's 100th birthday.
Despite a wee hiccup with the delayed start, everything went well. You just can't plan for a police van being parked on the course! They would have been handy when a member of the public abused two members of the volunteer team. Apparently, we're all "fitness fascists" for taking over the whole park! Might get that on the next event tshirts!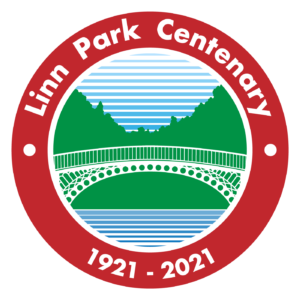 Linn Park
The route was designed to showcase the park, it's rich history – 100 years – and it's beauty. I know some of you think the route was just designed to be slightly sadistic, but that's not actually the case!
The Linn Park Centenary Trail has been created through the park by the Friends of Linn Park. I'd recommend you take the time if you're back in the park anytime to check it out. The wee gift of postcards from the FoLP contains some wonderful information about the park. I hope you enjoy them.
The event raised £176 for the Friends of Linn Park towards the works they do. Thank you all. If anyone still wish to make a donation, you can here
Results
I know you've all been eagerly awaiting these. After packing down the course in to the car, and unpacking it again back into Acorn HQ, a well deserved rest was taken.
As you will well know, it was a tough course. We took some quiet bets at Race Control, on what the winning time would be. I plumped for 36 minutes.
Not for the first time, Kieran Cooper (Uni of St Andrews) takes one of my courses and tears it apart. Steaming through the finish line in 32.08. Not just one, but two runners smashed my prediction with Stuart Donnachie straining to keep Kieran in his sights crossed the line in 33.50. Donnachie took the early lead to the top of the meadow, but Cooper past him on the zig zags, and literally never looked back.
George Pettit (Cambuslang Harriers) took third spot, using my prediction, to finish in 36.03.
Rhona Mowat (Giffnock North) took first female, and 7th overall. This despite going slightly wrong a couple of times, "I was told to turn left, and went right" she told me as she sheltered in the shade after crossing the line.
Louise Mitchell (Cani Sports Fife) was hot on Mowat's heels in 39.51. Jenny Brown stormed over the line hunting for that extra place in the overall listings – just 1 second behind the guy in front of her – to take third female in a 42.12
Full results are here (pdf. excel)
Event merch
If you ordered a medal and/or tshirt/buff. The orders for these were submitted after the event closed to entries. They will be with you direct dropped from out suppliers as soon as they can. Racing is back across the country, and they finally have lots of work after 15 months of very little. Medals and apparel comme from different suppliers so you may get more than one delivery.
Thanks
Huge thanks to the volunteers, without whose support this event would not go ahead. You maybe sharing the start-line with them at the next one, as a free future race place is offered to each volunteer.
Thank you to: Lynn Connor, Deidre Hoyle, Finola Ashe, David Powrie, Hannah Kemlo and Tabby, Dorothy Walker, Linda Brown and Freya, Mark Coles, Liz Deans, Garry Smith, Fern Stewart, Graeme McNay, Barbara Donaldson, Angela Lombardi, Paddy Gibbons, Calum Roach, H Roach, Jim "the Human" Connor, Greg Bowes, Steven Prentice, Allison Gordon, Sheila Lewis, Brian Hughes, Amy, Matthew and Natasha Barlow
Huge thanks as always go to my sidekick, Michelle. Without her constant support, Acorn Trails would not be a thing. She was everywhere yesterday, even managing, by necessity, to squeeze a wee run in herself!
Race photography – thanks to Kevin Queenan and Stefan Krajcik
Event support from Migo Sports, Co-operative Croftfoot, Tunnocks, Bellahouston Harriers, Auchenkilns Brewery, and Paulius Peciura
Race logo – No Lesser Panda
Next up
We look forward to seeing you at the next event. Acorn Trails are teaming up with Greenock Glenpark Harriers to bring you the Inverclyde Windfarm Trail Race on Wednesday 14th July 7pm. Enter here
If you like the Glasgow park trails, entries for South By Five starting in November are open
Follow us on social media to keep up to date with our plans.
Thank you all for entering, without you we have no race.
Alex, Race Director
2 responses to "Thanks to you all"